Property monitoring and potential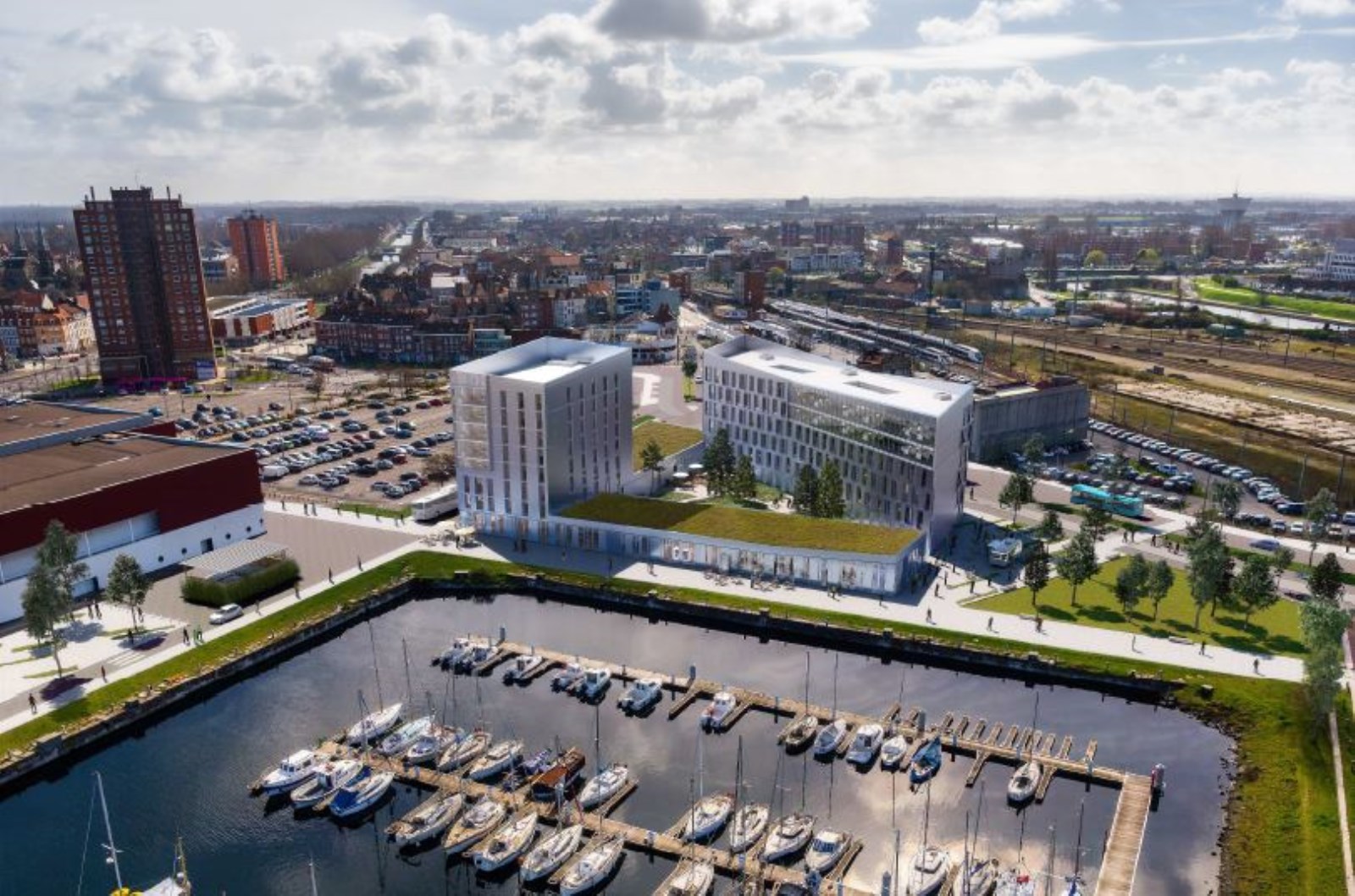 A DYNAMIC PROPERTY MARKET
Are you setting up, taking over or growing a company? Do you want to develop your business at the crossroads of Europe, benefit from a dense economic fabric and meet stakeholders committed to decarbonisation? If the answer is yes, then you're in the right place!
At the heart of a cross border region, less than 2 hours by train from Paris, London and Brussels and 30 minutes from Lille, Dunkirk's property market is booming with wonderful opportunities. Numerous logistics, tertiary and industrial projects are currently being developed.
A large enterprise, SME or fledgling start-up, whether you're looking for an office, industrial building or land, to buy, lease or rent, the Dunkirk region is in a position to provide you with solutions to suit your specifications. Thanks to its extensive network, our agency provides a special contact person to organise site visits or for any information you might need.
Setting up your business in Dunkirk gives you many advantages, such as affordable prices and two "Choose France" accredited industrial turnkey sites for industrial decarbonisation projects.
See below for some of the new property projects happening in the Dunkirk area.
2
motorways nearby, the A25 and A16
2
Choose France turnkey industrial areas
QUAI DE LEITH
SDAN warehouse
B-PARC
LE GRAND BLEU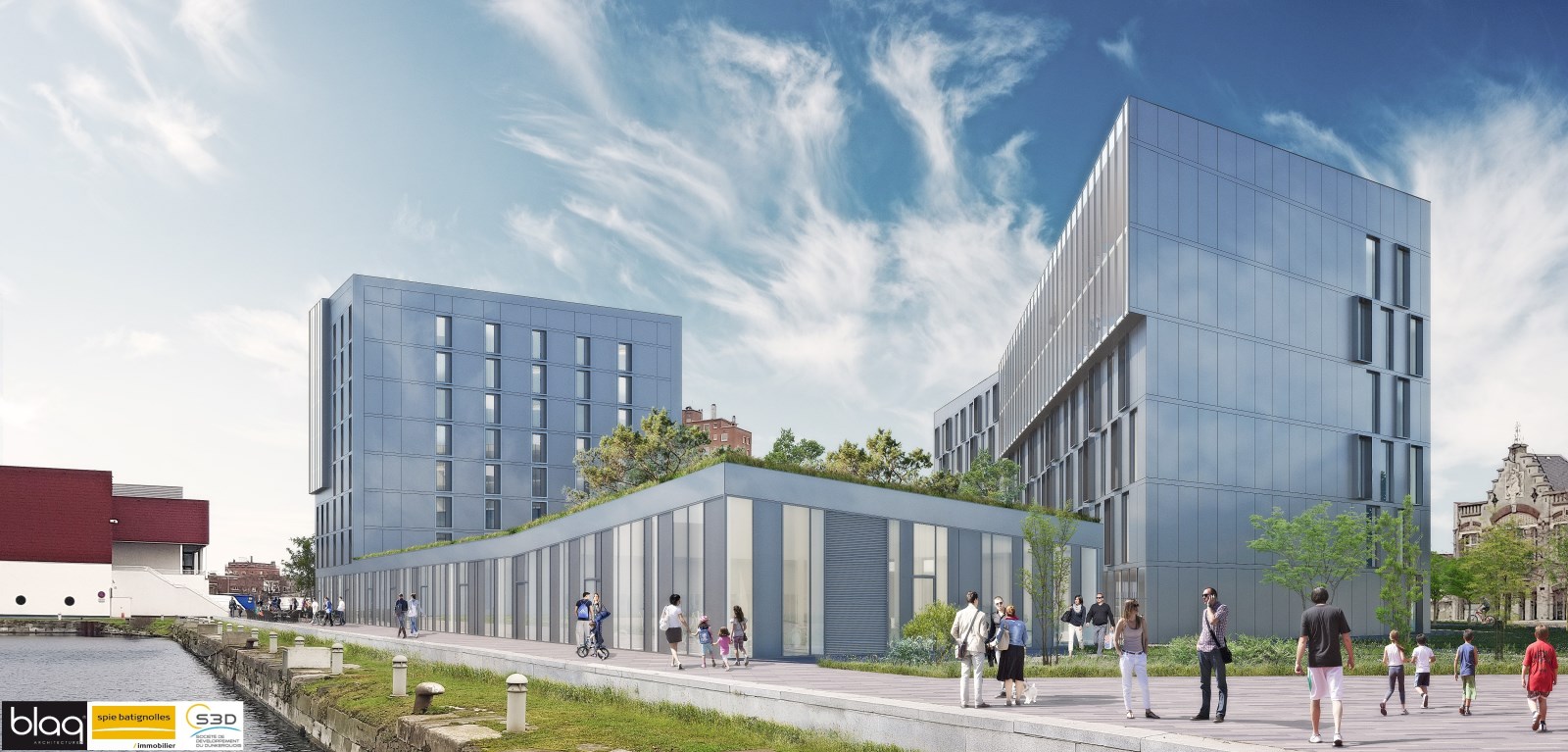 QUAI DE LEITH
The Quai de Leith is a tertiary centre and leisure area under development in Dunkirk city centre. The work will be completed by the end of 2022. This ambitious project includes a four-star hotel which will help Dunkirk meet its business tourism needs and will be rounded off with restaurant and shopping areas. The project comprises a complex of new and modern offices with a total surface area of 5,800 m2 over 5 floors and an underground car park with 60 spaces.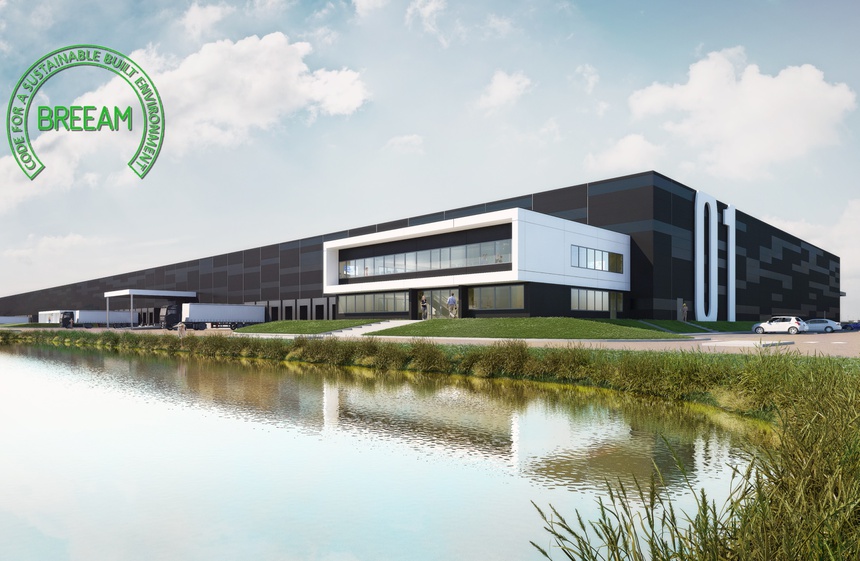 SDAN warehouse
Société de Développement Axe Nord (SDAN) is building 2 logistics warehouses in the DLI area, in West Port (Port Ouest):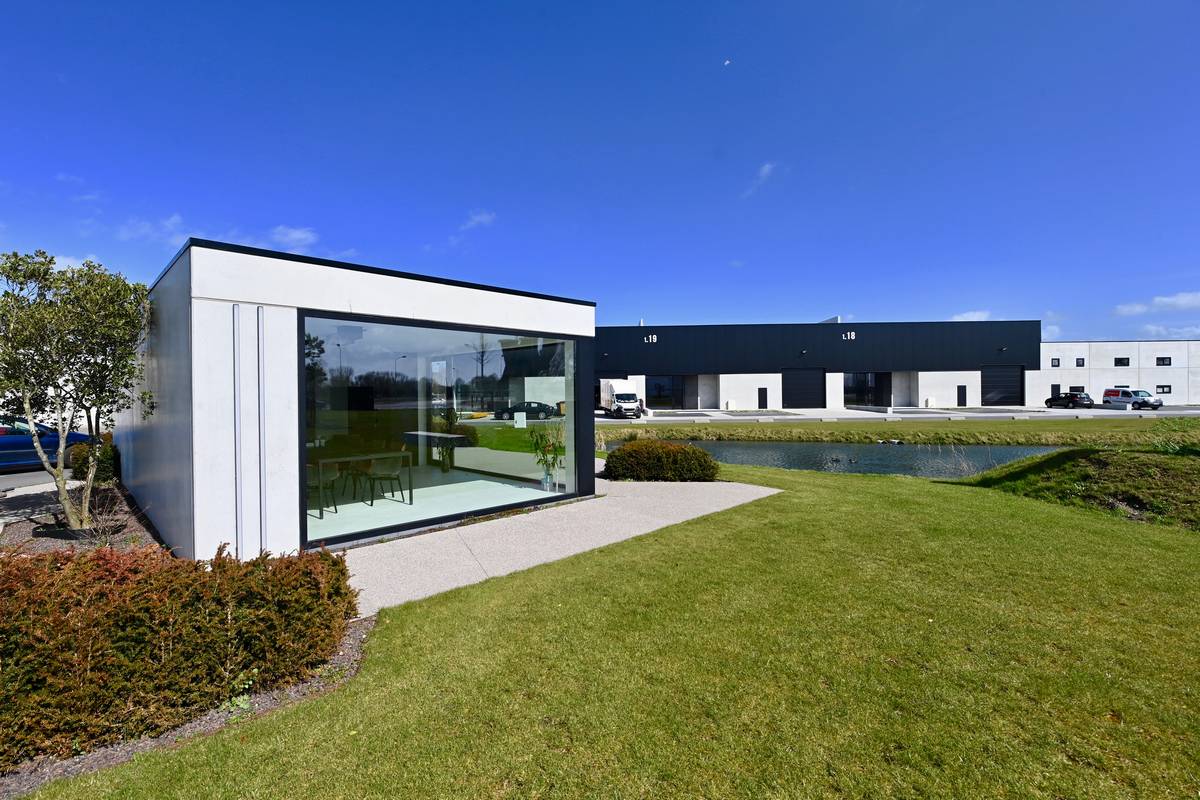 B-PARC
B-PARC is a business park located in Bourbourg near Dunkirk. It includes units for SMEs, SMIs and craftsmen. It will soon be complete with the addition of commercial units and a brasserie at the end of 2022. Then, a little later, a childcare centre, coworking spaces, a commercial area and around 50 homes will follow.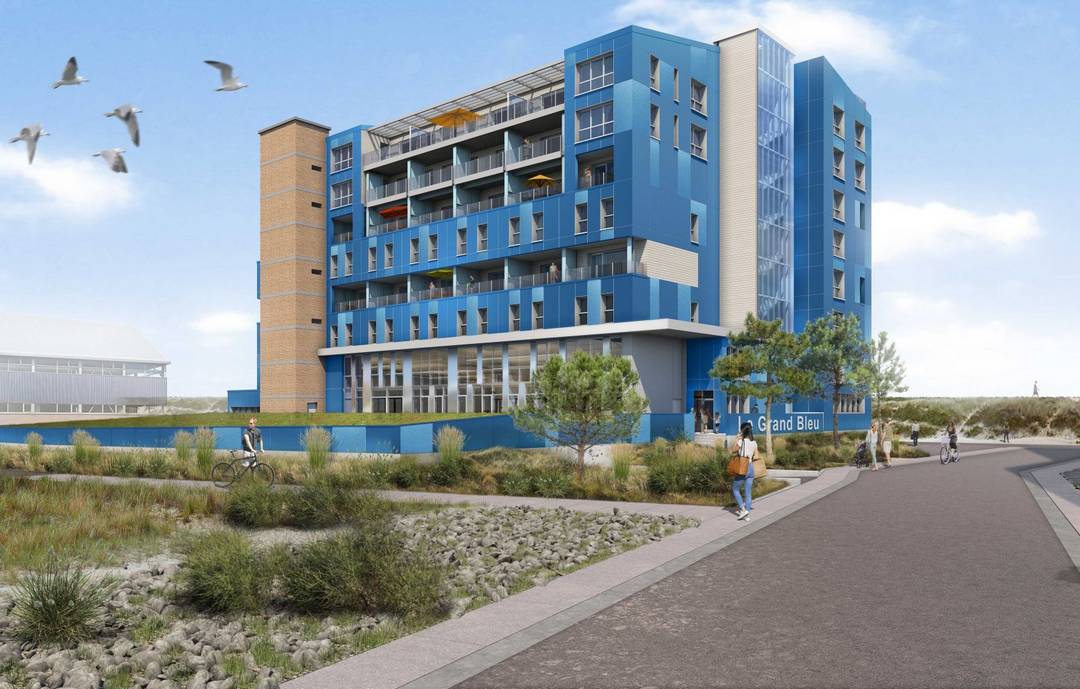 LE GRAND BLEU
In the former general warehouse of Chantiers de France, the Grand Bleu building is going to be renovated through a combined housing-offices programme. The upper floors will have 43 loft-type apartments with a living room and two or four bedrooms overlooking the sea or marina. On the ground floor and first floor, there will be two large and bright office spaces.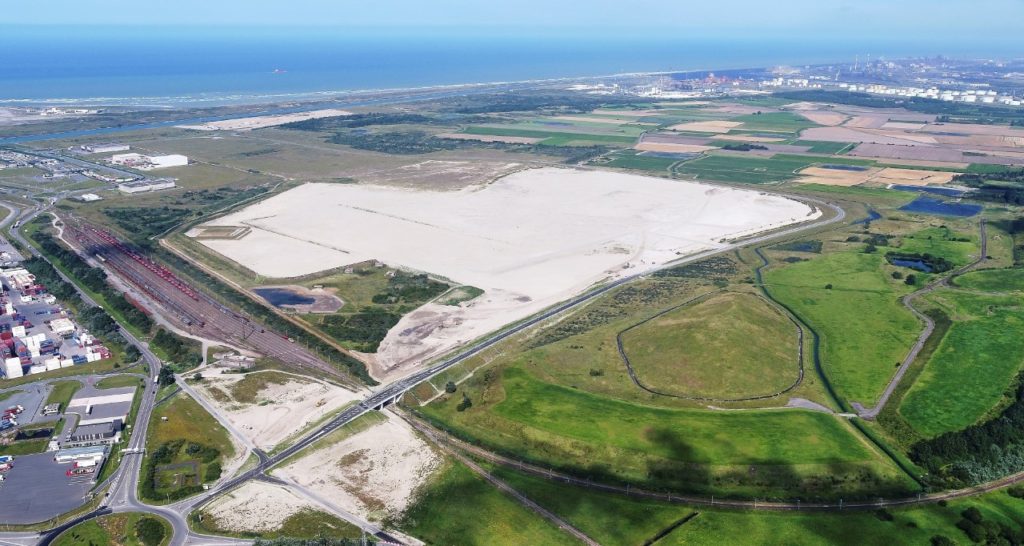 DUNKIRK: FIRST TERRITORY WITH 2 CHOOSE FRANCE INDUSTRIAL TURNKEY SITES
Major Industries Area (ZGI).
Located on port land, the Major Industries Area (ZGI) is a "turnkey site" consisting of 125 ha. Already operational, it is intended for large industrial projects. The Major Industries Area (ZGI) is located in the immediate vicinity of the drinking and industrial water networks, gas network and fibre optic network and has exceptional electricity connection capacities. The Grand Port Maritime of Dunkirk is getting ready for the territory's energy transition by developing new activity areas dedicated to decarbonisation while preparing the networks linked to future needs (hydrogen, water and electricity). Dunkirk Port is currently working on the eastward extension of this activity area, which will eventually double its surface area.
Dunkirk International Logistics (DLI):
The Dunkirk International Logistics (DLI) site has a 150 ha surface area, located near the container and ferry terminals. The DLI site is also suitable for the storage of both dry goods and temperature-controlled goods. It benefits from an excellent connection to the motorway network with the A16/E40, the A25 and the A26, to the river port via the future Seine-Nord Europe Canal, and, of course, to the rail network.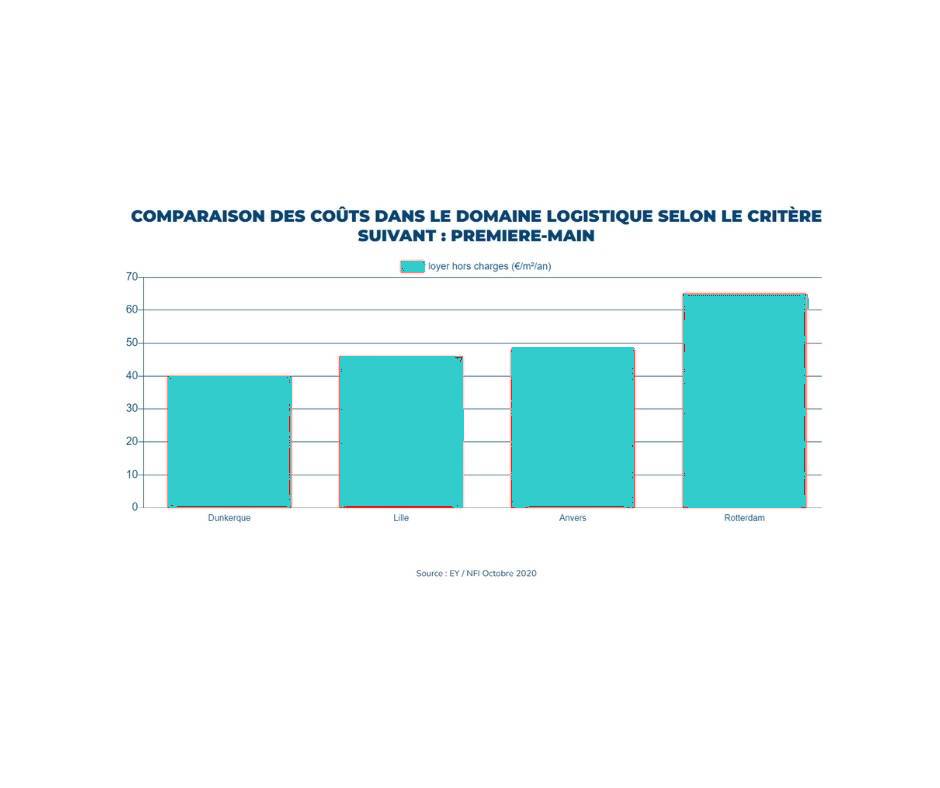 FIND YOUR LOCAL LOGISTICS
Do you need premises for logistics? With more than 300 hectares dedicated to logistics and excellent river, road and rail interconnections, Dunkirk is the ideal place for your business activities.
Why choose Dunkirk over Lille Antwerp or Rotterdam?
Do you need a brand new premises? The cost of rent per m2 in Dunkirk is 12.5% lower than in Lille, 20% lower than in Antwerp and 63% lower than in Rotterdam (source: NFI/EY study)
Used premises have a rent per m2 that is 6 to 45% lower on average than in these cities.
Need a HQE 40,000 m2 warehouse? The price per m2 in Dunkirk is 17 to 50% lower than in these major cities.
Whether you're looking to buy or lease warehouses (controlled temperature or not), sheds or industrial land, logistics real estate is a key sector when it comes to considering setting up a business. Dunkerque Promotion provides you with help in this area. For free!
FIND YOUR OFFICES
Dunkirk benefits from a significant range of tertiary property and competitive rates:
There are 7,800 m2 of tertiary property available including 4,600 m2 in Dunkirk and 3,200 m2 on the outskirts.
16,700 m2 tertiary property is scheduled by 2030.
See the table opposite for the average office lease prices.
Our interactive map shows a selection of properties available depending on your specifications. Contact us for further information. We are happy to provide free assistance with your project.
| Type | Dunkirk City Centre | PÉRIPHÉRIE DUNKERQUE | LILLE PÉRIPHÉRIE |
| --- | --- | --- | --- |
| Brand new premises for lease | 120 to 160 Eur | 120 to 130 Eur | 140 to 180 Eur |
| Used premises for lease | 80 to 120 Eur | 80 to 110 Eur | 100 to 140 Eur |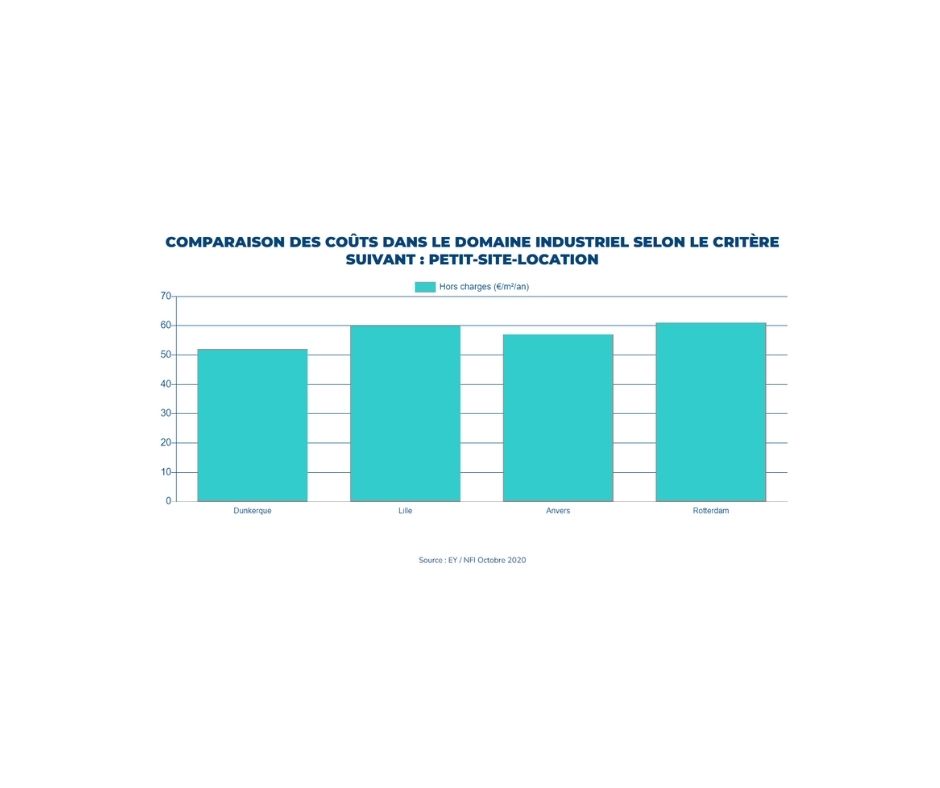 FIND YOUR INDUSTRIAL PREMISES
Are you a professional seeking industrial premises to develop your business?
An industrial premises in Dunkirk is on average 11 to 17% less expensive than in Antwerp, Lille or Rotterdam (source: EY/NFI October 2020).
Dunkirk has 125 hectares available to host major industrial projects on theMajor Industries Area (ZGI) with an extension planned.
Whatever your needs, the Dunkirk region is in a position to provide you with solutions to suit your specifications.