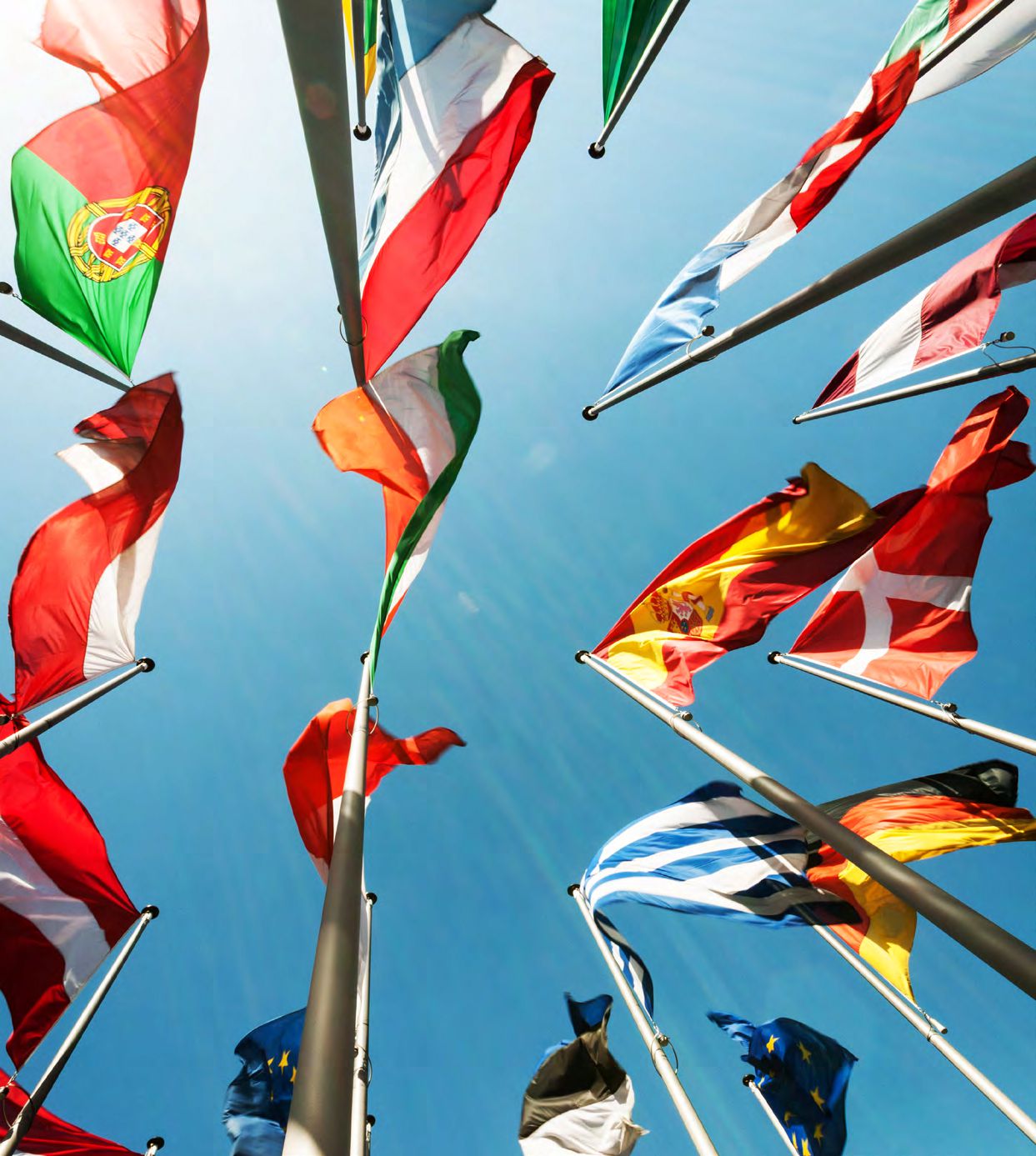 An international territory
+15
More than 15 nationalities are represented in the companies established locally.
122
The International Business School of Dunkirk (ISCID CO) has 122 partner universities throughout the world.
1040
The University Littoral Côte d'Opale (ULCO) welcomes more than 1,000 overseas students every year.
3
The Hauts-de-France region has been ranked in the top 3 most attractive regions for foreign capital investments for more than 20 years.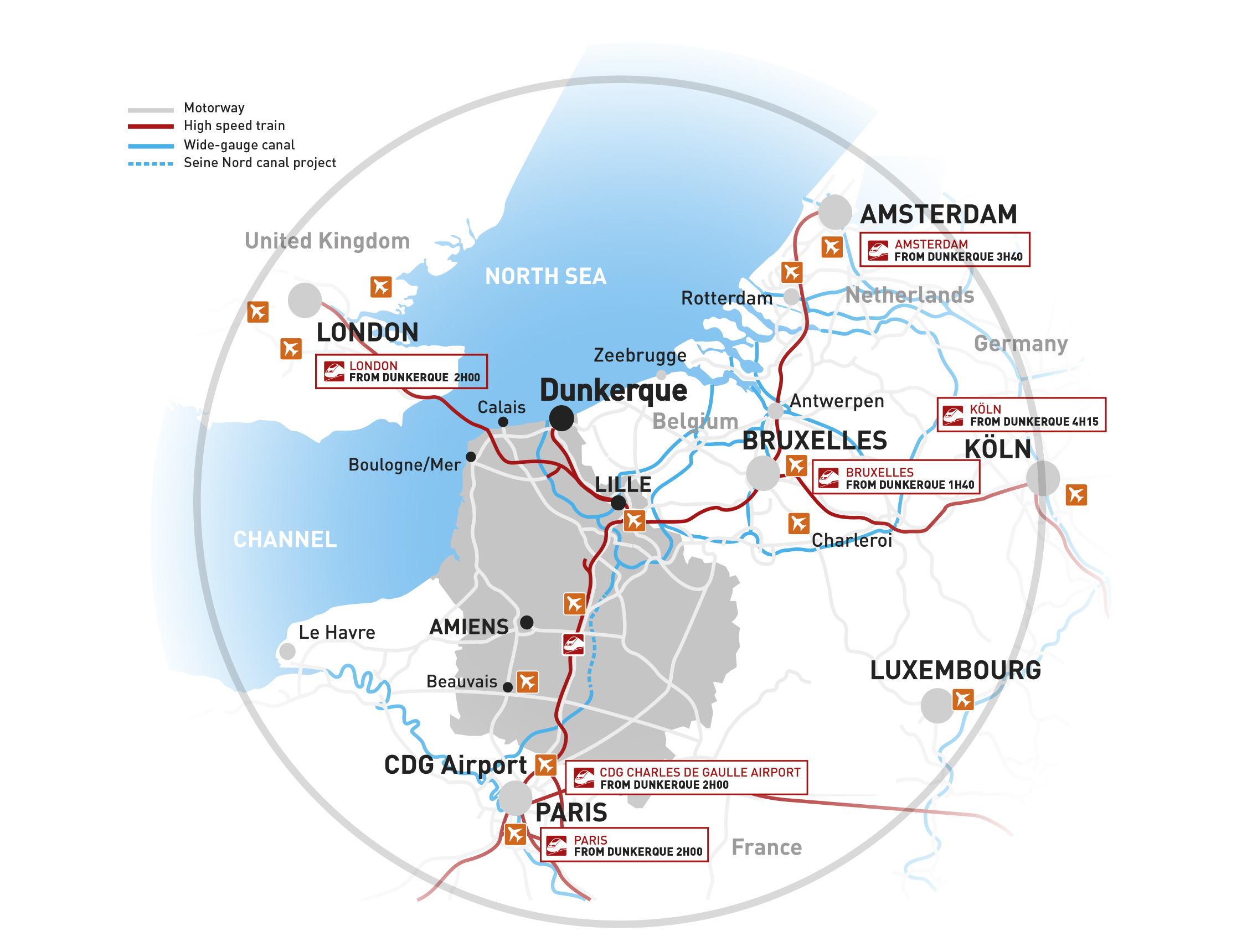 THE HAUTS-DE-FRANCE REGION, A FAVOURITE AMONG INVESTORS
The Hauts-de-France region enjoys an advantageous geographical location in the North of Europe, at the heart of a dynamic region with a rich economy. It is densely populated, has plenty of young people and its infrastructures are extremely well developed.
Because of these many virtues, the region has been placed among the Top 20 most attractive territories in Europe for investors for many years now.
• In 2021, 136 foreign invested enterprises carried out industrial projects in the Hauts-de-France, with more than 8,600 jobs up for grabs.
• 20% of industrial jobs announced in France in 2021 were located in the Hauts-de-France region.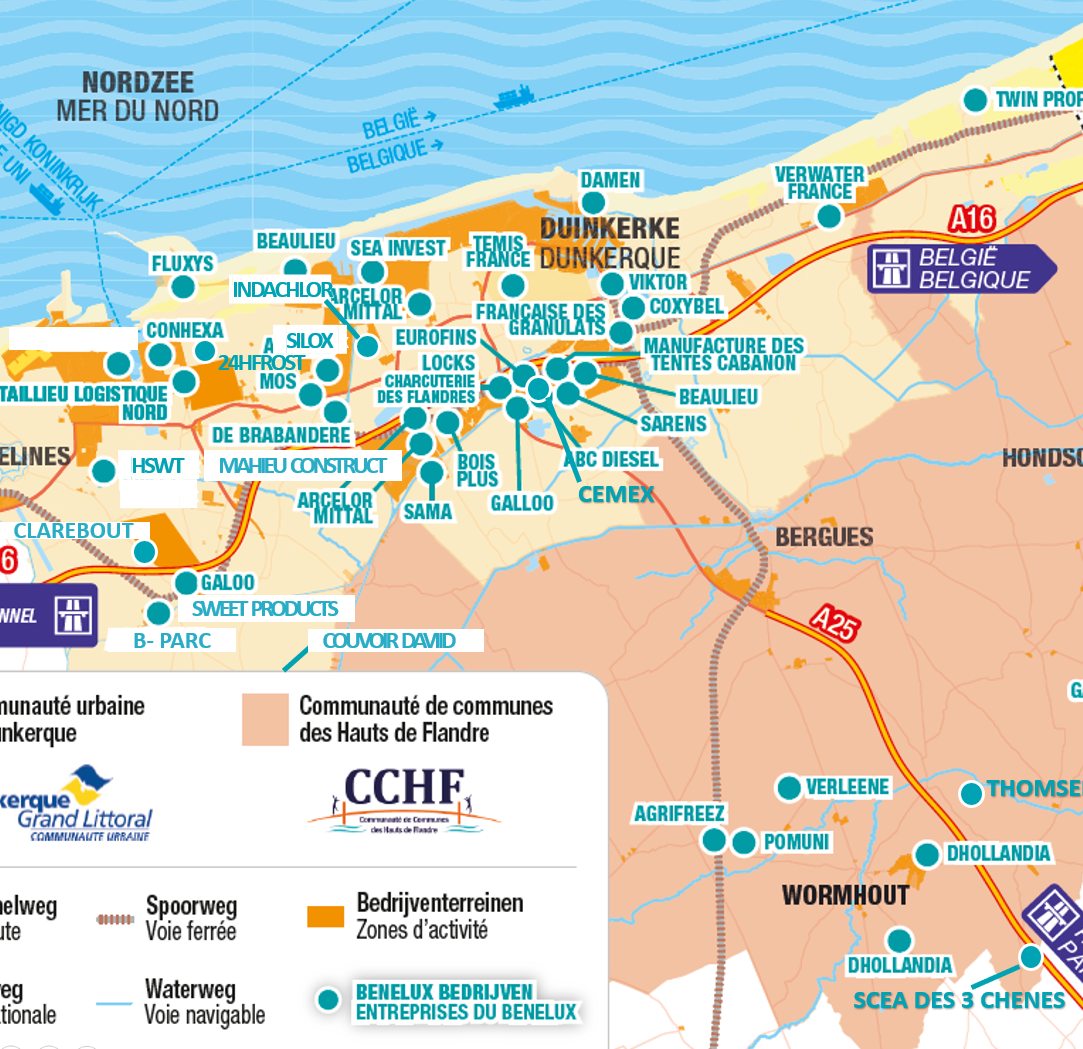 MORE THAN 40 BELGIAN COMPANIES IN DUNKIRK
Belgian entrepreneurs are the top foreigner investors in the Dunkirk region.
The geographical proximity
The access to the French market
The fluidity of the transport network
The competitiveness of the land available
The quality of the workforce
These are the major virtues appreciated by the Belgian and Dutch companies who have chosen to grow their business in Dunkirk.
SEE THE VIDEO TESTIMONIAL OF PETER DE BRABANDÈRE FROM FLANDRES BÉTON